Publications
This page will contain details of all of Seamus' Publications through the years.
For details of Fugitive Warfare, 1998, and Oughterany, 1999 see Hermann's website.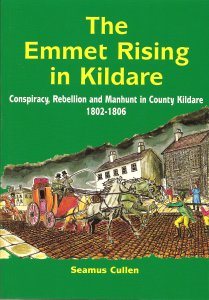 The Emmet Rising in Kildare: Conspiracy, Rebellion and Manhunt in County Kildare 1802–1806, by Seamus Cullen, published in 2004.
Available in Maynooth Bookshop, Main Street Maynooth, 01 6286702.